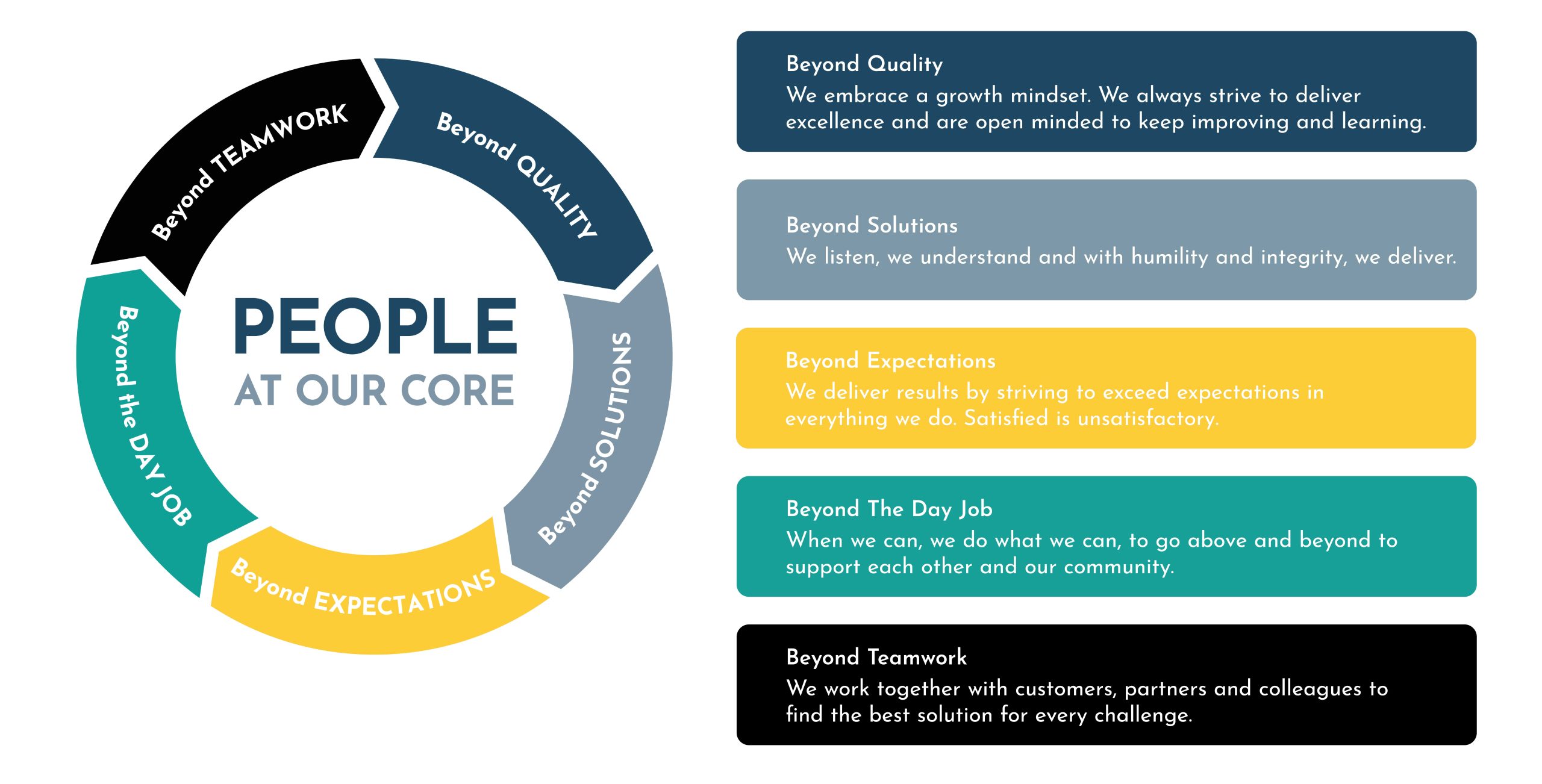 SWR GROUP - WHERE PEOPLE COME FIRST
Our people are capable people. From the largest project to the smallest detail, we're driven to deliver excellence, always.
Our people are can-do people. Whatever it takes, if it can be done, we'll get it done.
Our people are humble people. Hard working, dependable and loyal
Our people are proud people. Passionate about customers. And a job well done.
Our people are great to work with people. Approachable, friendly and fair.
Our people are teamwork people. Respectful of each other and stronger in partnership.
Our people are do the right thing people. Great at what we do. And great to work with.
From humble beginnings, our proud pedigree spans 33 years of excellence. Our people come from all walks of life. From local youngsters who we've given a start in life, to highly experienced professionals with decades of expertise.
We now export to 73 countries around the world, but still are and always will be driven by the same core culture which puts people first.
On every job.
Every day.
In every way.
We go further.
We go beyond Wire Rope.
We go beyond Balustrade.
We go beyond Trade Spares.
We go beyond Home and Outdoor.
Because when it comes to our customers.
Our community. And each other.
We go beyond.