We've Joined Forces With DENS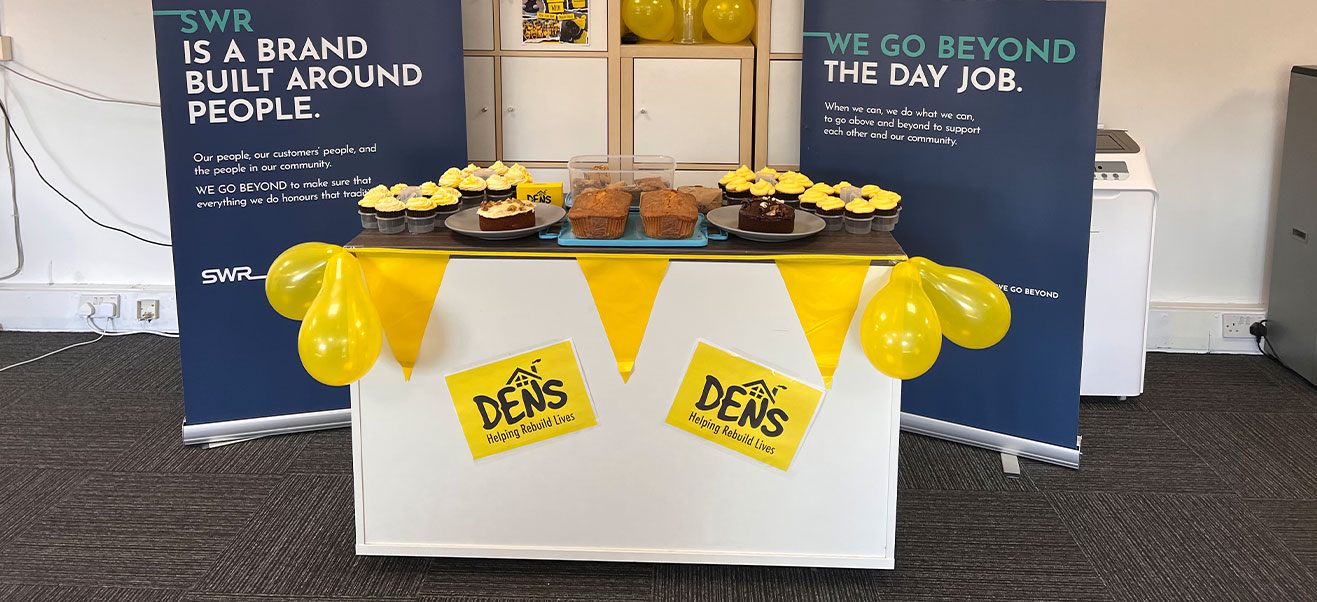 We're excited to announce our new partnership with DENS – a local charity that specialises in providing support for the most vulnerable in the community.
DENS is the first port of call for people in Dacorum Borough Council facing homelessness and hardship. This includes providing accommodation at their Hostel, The Elms, which is located just round the corner from our offices in Hemel Hempstead.
As business partner, our role is to provide regular financial support to DENS and become an ambassador for all the good work they do.
CEO, Jason Lee, said: "For years, the amazing people at DENS have been working tirelessly to help improve the lives of those in need. The staff at SWR cares deeply about our local town so becoming partners was an easy decision to make.
"We look forward to supporting DENS and their incredible work in the community for many years to come."
The good people at DENS have been helping to rebuild lives since 2003. They're best known as a homeless charity for people in Dacorum but do so much more.
They ensure people have access to temporary accommodation and provision for their families. DENS also provide advice and training so people can face the world with confidence.