Investors in People Silver Award!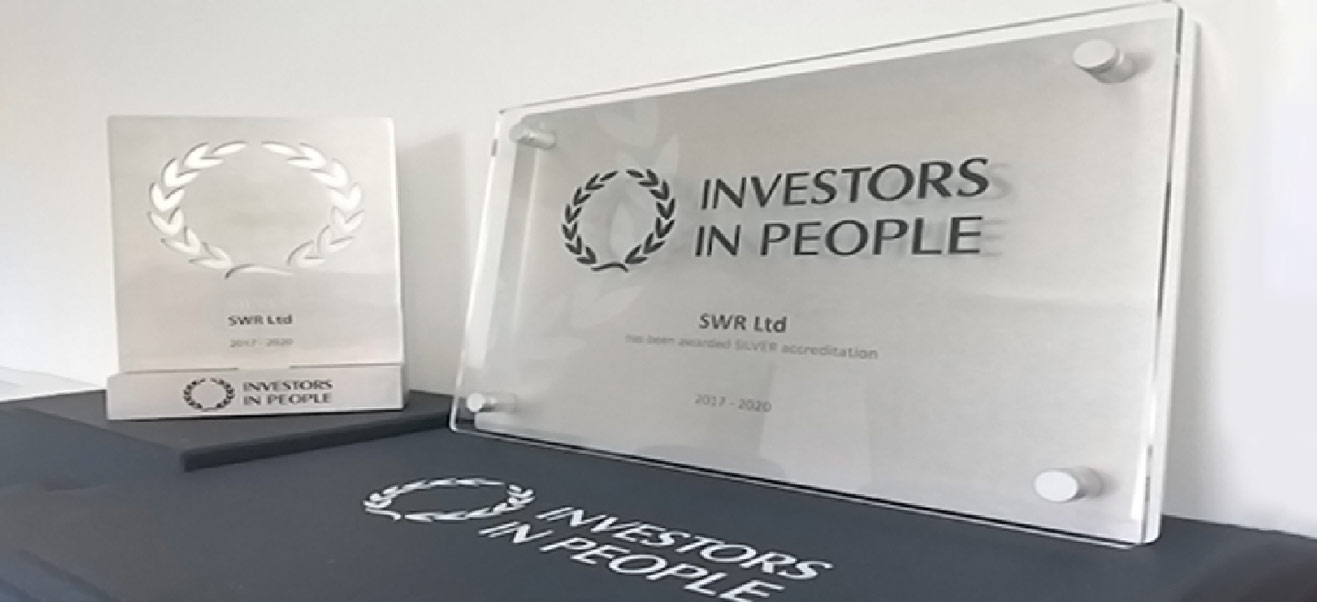 The Investors in People Standard is a framework of best practice, awarded to well-run organisations that meet set criteria in areas including learning and development, leadership skills, as well as recognition and reward.
It's incredibly rare for a company to obtain an award on their first attempt with Investors in People, so we are extremely proud of our achievement. To achieve the Silver Standard Award, employees of SWR completed an online survey and members of the team were randomly selected for interviews with the assessor, in which they were asked how they felt about working at SWR and the company's vision and values.
Only 24% of all IIP accredited companies achieve Silver or Gold standard, and most take years to reach this level. This award truly recognises the commitment to our people and dedication in making SWR a great place to work.
Our IIP practitioner Richard Budd, saw the motivation and enthusiasm of SWR shine through saying "Congratulations again on achieving the Silver IIP standard. This is a massive achievement for a company going through the assessment for the first time, and not one many manage to achieve first time around, so the team at SWR should be very proud!"
"We were delighted to be awarded Silver at the first time of asking which less than a quarter of IIP companies ever achieve. This recognises the hard work and dedication from everyone at SWR over a long period. We seek to create an environment that is challenging and allows our people the freedom to develop and truly influence the business. As a result our people are increasingly driving the business forward, embracing change and contributing to achieving our aim of making SWR a great place to work. We are immensely proud of all of the SWR family for this achievement, and are looking forward to implementing the recommendations to take things to the next level"
– Jason Lee – MD at SWR